Distance to go: 0 Mi

Distance

Ben and Tarka will cover 1800 miles starting from Scott's Terra Nova Hut at the edge of Antarctica to the South Pole and back to the coast again. That's equivalent to 69 back-to-back marathons hauling up to 200kg each (the weight of roughly two adult men) of kit and supplies necessary to survive.

Distances here are shown in statute miles.
Tailwinds and Tagine
N69° 04' 53.5", W029° 51' 45.4"
Temperature: -12 °C
Altitude: 6561 Ft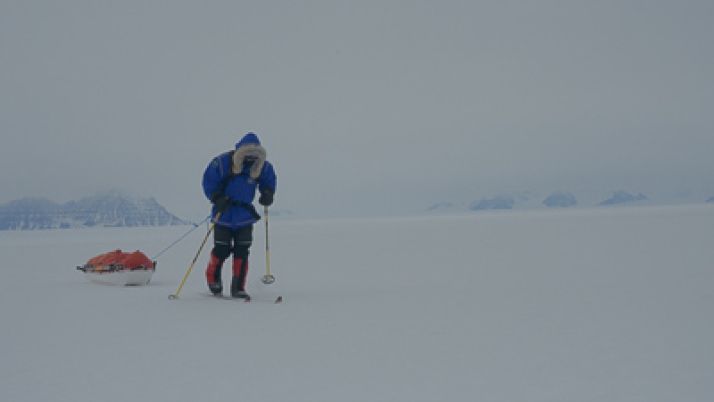 The bad weather that was forecast to hit us today wasn't all that bad in the end, and Tarka and I spent most of today skiing though low cloud and poor visibility, with a cheeky bit of breeze that would have been far more problematic if it hadn't been at our backs.
We're tucked up in our sleeping bags again now and the stove is roaring away as I type this. We've got freeze-dried lamb tagine on the menu this evening, and all's well here at 69 degrees north, about 2,000m above sea level. We're planning a big day tomorrow so I'd better sign off now and give Tarka a hand in the catering department...