Distance to go: 0 Mi

Distance

Ben and Tarka will cover 1800 miles starting from Scott's Terra Nova Hut at the edge of Antarctica to the South Pole and back to the coast again. That's equivalent to 69 back-to-back marathons hauling up to 200kg each (the weight of roughly two adult men) of kit and supplies necessary to survive.

Distances here are shown in statute miles.
Expedition Photogaphy, 100 Years On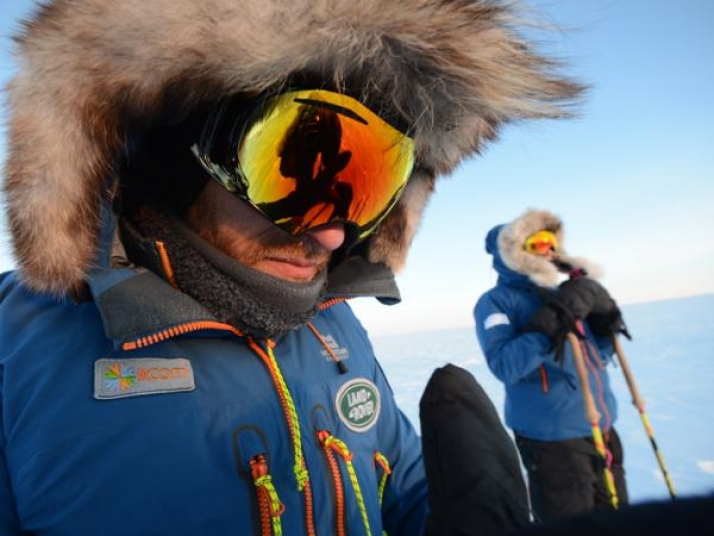 More often than not the true legacy of any expedition lies in the photogaphy and film made from it. A little over a hundred years ago Captain Scott employed Herbert Ponting to photograph and film the preparations for his epic and sadly ill-fated Terra Nova expedition to the South Pole. 100 years on that expedition is ironically still very much 'alive' thanks to Ponting's beautiful photogaphy and filming, and equally Captain Scott's foresight in the value of both these mediums of communication. The same can be said of Sir Ernest Shackleton and his expedition photographer and film maker, Frank Hurley. Without Hurley's famous film South and his truly outstanding photography, Shackleton's now legendary expedion may not have become quite so well known.
Until very recently a photographer documenting any expedition would have needed two bits of equipment to do both the filming and photogaphy. Thankfully the Nikon cameras we have here in Greenland – the D800 and D4 – do both at the mere push of a button, separated less than a finger width apart. One button for moving image and the other for a still image. No need to change camera bodies or lenses or tripods, everything is quite litterally at your fingertips.
So far despite the bone-chilling temperatures (we've had windchill into the minus thirties) both cameras have performed without hesitation or complaint. Last night Al Humphreys, our expedition film maker, made a beautiful timelapse film over a five-hour period, leaving his D800 outside and exposed in the severe windchill while we were lying comfortably deep in the tent in our down-filled sleeping bags.
If Hurley and Ponting could see us, I am sure would be wishing they had had such amazing tools at their disposal, and I am sure that they would both conclude that we 'have it easy', which indeed we do…