Distance to go: 0 Mi

Distance

Ben and Tarka will cover 1800 miles starting from Scott's Terra Nova Hut at the edge of Antarctica to the South Pole and back to the coast again. That's equivalent to 69 back-to-back marathons hauling up to 200kg each (the weight of roughly two adult men) of kit and supplies necessary to survive.

Distances here are shown in statute miles.
Nearly off the Plateau (Day 80)
Day 80: S85° 28' 5.81", E159° 49' 47.64"
Duration: 8 Hr 50 Min
Daily distance: 24.9 Mi
Distance to go: 585.1 Mi
Temperature: -21 °C
Wind chill: -31 °C
Altitude: 8215 Ft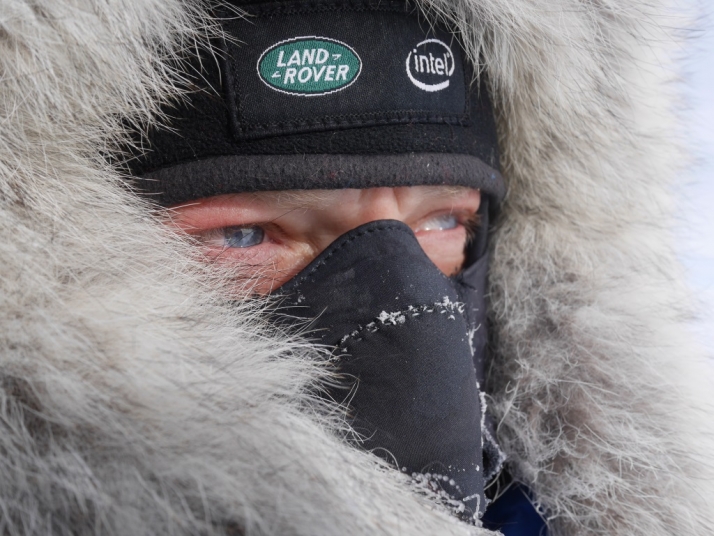 A quick update as I'm in charge of the stove again tonight, we're both tired after another solid day's work down here (24.9miles (40.1km) in just under nine hours) and it's getting late as I type. We've descended about 150 vertical metres today; not a massive drop, but it meant that we had some stretches that were definitely downhill, and we were able to glide along with our sledges almost weightless behind us.
The surface has been pretty hard going, with a lot of sastrugi running in different directions, and it looks like there's been a lot of strong wind here since we last passed this way, as our tracks were almost impossible to pick out, and we travelled on a bearing for most of the day.
Despite having to put less effort into the dragging part of the exercise, I still feel beaten up lying here this evening; the now-puny muscles in my arms, shoulders, chest and back shocked at having had to brace with my ski poles countless times today to stop me falling over as we hurtled along on the good bits.
We should pick up our depot that marks the top of the Beardmore either tomorrow evening (if we cover a similar distance, as it's just under 24 miles (38km) away from here) or at some point on Tuesday morning. There's a clean pair of socks waiting for each of us, buried along with our cache of food and fuel, which is a surprisingly exciting prospect.