Distance to go: 0 Mi

Distance

Ben and Tarka will cover 1800 miles starting from Scott's Terra Nova Hut at the edge of Antarctica to the South Pole and back to the coast again. That's equivalent to 69 back-to-back marathons hauling up to 200kg each (the weight of roughly two adult men) of kit and supplies necessary to survive.

Distances here are shown in statute miles.
Steady Plodding (Day 54)
Day 54: S87° 13' 23.52", E159° 33' 51.24"
Duration: 8 Hr 30 Min
Daily distance: 18.2 Mi
Distance to go: 1096.1 Mi
Temperature: -21 °C
Wind chill: -32 °C
Altitude: 9790 Ft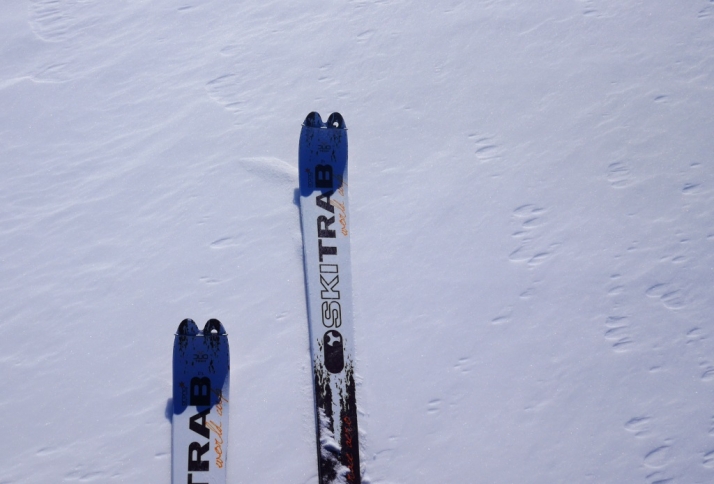 A quick update as it's 9.30pm as I type this, we're both tired, hungry and just about to eat dinner, and I'm on cooking duty while Tarka is busy with the GPS working out speed and distance estimates between depots for our return journey.
Antarctica treated us to a whiteout this morning, and we set off in pretty glum moods into the near-impenetrable gloom, with only the faintest foggy line marking the blurred horizon we were skiing towards. After a couple of hours we started to see glimpses of the sun behind the cloud, the faintest disc of light like a torch being shone through a blanket. After about six hours of trudging blindly on a compass bearing, the horizon started to change colour, through lighter shades of grey and finally a pale blue sliver that grew taller as we crawled towards it. Just in time for our last hour of travel, the ceiling of cloud that had smothered us all day suddenly dispersed, like a plug had been pulled out somewhere, and we pitched the tent under a blue sky.
The testing hills we've skied up for the last few days, like giant moguls, seem to have gone, though we spent the last two hours of today climbing a gradual incline that dented our day's mileage and has left us camped just shy of 3,000 metres (2,984m), or not far off 10,000 feet. I found this morning's weather quite oppressive and tried to escape the monotonous gloom through planning how I'm going to reward myself for making it through the next forty days, which I reckon will be the hardest of the expedition (we'll be on the finishing straight after that).
It was perfect escapism and I created a list in my mind of 40 treats that included predictably decadent self-indulgent splurges -holidays, a new road bike for the summer, a suit from Norton & Sons, an Oli & Suzi painting, some John Lobb shoes- alongside taking a friend's two boys mountain biking (D&K, we're going to Swinley Forest when I'm back!), speaking to a Scout group a friend volunteers at (Jon G, we'll arrange this when I'm home), and arranging a big dinner in London for lots of friends.
The daydreams had fewer food-related fantasies today, though interestingly it turns out that Tarka and I have both been secretly hankering after freshly-toasted bread with butter and Marmite, which led to a conversation where we wondered if our diet out here might be low in sodium.
So, changeable weather, a day working hard in our sled harnesses, and daydreams of happier places and times. Captain Scott said much the same in his diary: "The marches are terribly monotonous. One's thoughts wander to pleasanter scenes and places, but the necessity to keep the course, or some hitch in the surface, quickly brings them back. There have been some hours of very steady plodding today; these are the best part of the business, they mean forgetfulness and advance".