Distance to go: 0 Mi

Distance

Ben and Tarka will cover 1800 miles starting from Scott's Terra Nova Hut at the edge of Antarctica to the South Pole and back to the coast again. That's equivalent to 69 back-to-back marathons hauling up to 200kg each (the weight of roughly two adult men) of kit and supplies necessary to survive.

Distances here are shown in statute miles.
Stop, Start (Day 15)
Day 15: S78° 46' 30.6", E168° 33' 58.5"
Duration: 0 Hr
Daily distance: 0 Mi
Distance to go: 1704.3 Mi
Temperature: -27 °C
Wind chill: -39 °C
Altitude: 187 Ft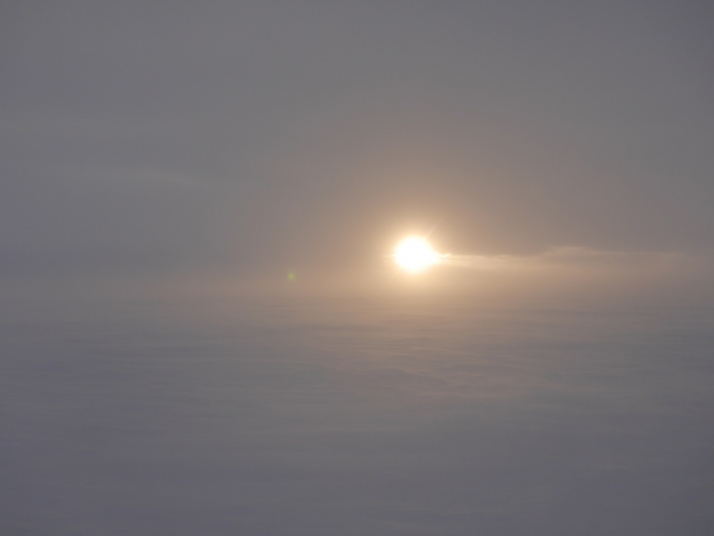 Apologies for the lack of an upate. Day 14 was a tough one, which started with Tarka popping his head out of the tent - as he was nearest the door - and reporting that while the weather was still poor and the wind was still high, there was just enough visibility to make a go of it. We breakfasted in near-silence, neither of us much looking forward to what lay ahead, then set about taking the tent down and freeing our half-buried sleds.
It was a grotty day, and the wind swivelled 90 degrees from a headwind to a crosswind without dying down. The cloud came in again during our last hour and we pitched the tent in what was quickly becoming another full-blown storm.
At night it was so windy as we lay in our sleeping bags that we had to shout at each other to communicate and I struggled to sleep, even with earplugs. The gale hitting our tent and sleds, and the guylines and straps anchoring them to the snow (sometimes, I think, like a tiny tick or flea clinging to the skin of some giant beast determined to fling it off) made a noise like a classic motorbike revving, not far from my head.
We woke to the same conditions and it was my turn to poke my head out to see if we could travel. There was no horizon or contrast, just thick whiteout, and only in the slight shadow of the tent could I see the blizzard flying past us. We decided to stay put on half rations and go for it tomorrow (Day 16), so I'm lying typing this after another day waiting for a slight break in the weather. The wait is frustrating but Tarka and I have had a good look at the maps, the plan and the number of days' food we have left, and we're feeling optimistic. We've done the heaviest lifting, and we should begin to get faster. And as Tarka said today, "If it wasn't hard, it probably wouldn't be worth doing".
I'm way behind on answering questions, but here are a few:
Q) Do you reduce your food intake if you have a day in the tent?
A) Yes, we go to half rations, which seems manageable at the moment!
Q) What's the best temperature for good snow conditions?
A) Based on our experience here, I'm really not sure. We've had an extraordinary range of surface conditions in a fortnight, with no obvious correlation to the weather. In past experience, the minus twenties (centigrade) seems good, though the amount of sunlight the snow receives might play a part too.
Q) What animals have you seen?
A) Almost none! We saw four seals in our first two days before we climbed away from the sea onto the Ross Ice Shelf, and Tarka and I still talk about how incredible it was that they seemed totally content lounging around naked in a -45 degree C. windchill, and how their skin cells don't become frostbitten. Do we have any seal experts reading?!
Q) Does sastrugi make it treacherous for your equipment?
A) Yes, it's hard on the sleds being banged around and there's a very real risk of breaking a ski if you're spanning a big gap between two ridges and hauling hard, or breaking a tip by inadvertently "kicking" a frozen ridge. This is one of the reasons we chose not to travel in this storm.
Q) How does the altitude affect your speed and distances?
A) I'll come back to that one when we're a bit higher up! Hopefully not at all as we'll have acclimatise slowly and will have lighter loads on the Plateau.
Q) Are you scared at times?
A) The high winds at night can be quite frightening but so far it's been a lot less scary than my North Pole trips and it's wonderful not having to keep an ear open for polar bear footprints when you're lying in bed!
Q) What are your favourite dinners?
A) In the normal world, ribeye steak! Here, Tarka and I are debating whether beef stew, chicken jalfrezi or lamb stew are the best freeze-dried meals we have...