Distance to go: 0 Mi

Distance

Ben and Tarka will cover 1800 miles starting from Scott's Terra Nova Hut at the edge of Antarctica to the South Pole and back to the coast again. That's equivalent to 69 back-to-back marathons hauling up to 200kg each (the weight of roughly two adult men) of kit and supplies necessary to survive.

Distances here are shown in statute miles.
Blog Delayed (Day 17)
Day 17: S79° 0' 46.188", E168° 32' 20.4"
Daily distance: 7.8 Mi
Distance to go: 1687.8 Mi
Altitude: 174 Ft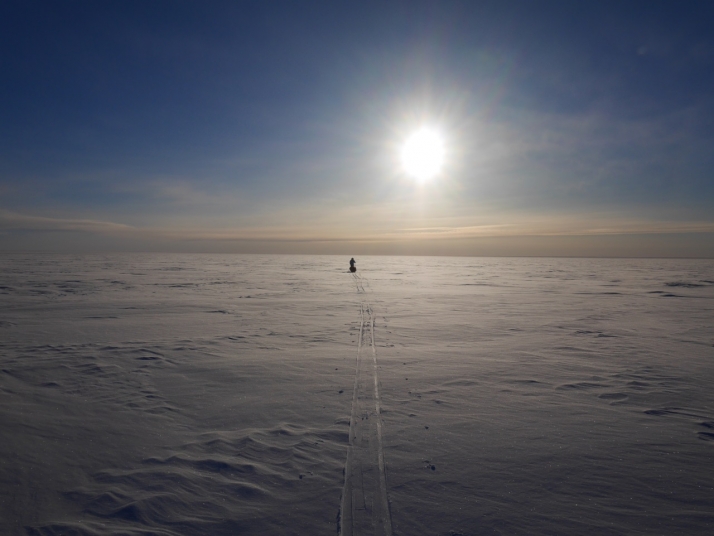 Ben and Tarka weren't able to send their daily blog post last night as there were issues with the Iridium satellite system globally. It looks like the system is up and running again now so all being well today's post shoud come through as usual.
Word is that conditions are tough but they are both well and making progress. Those following the tracking may have noticed they yesterday reached 79 degrees South!
If you haven't already - vote now for your favourite pic from the first fortnight. Today's image is the current leader. If you think otherwise have your say by spreading the word and 'liking' your top choice on Facebook. Entries close Monday 11 November at 11.59pm GMT. The most liked image will become our cover pic on YouTube and Facebook.