Distance to go: 0 Mi

Distance

Ben and Tarka will cover 1800 miles starting from Scott's Terra Nova Hut at the edge of Antarctica to the South Pole and back to the coast again. That's equivalent to 69 back-to-back marathons hauling up to 200kg each (the weight of roughly two adult men) of kit and supplies necessary to survive.

Distances here are shown in statute miles.
Once More into the Mist (and a Secret Revealed…) (Day 101)
Day 101: S78° 49' 36", E168° 33' 18"
Duration: 10 Hr
Daily distance: 23.8 Mi
Distance to go: 87.5 Mi
Temperature: -20 °C
Wind chill: -27 °C
Altitude: 160 Ft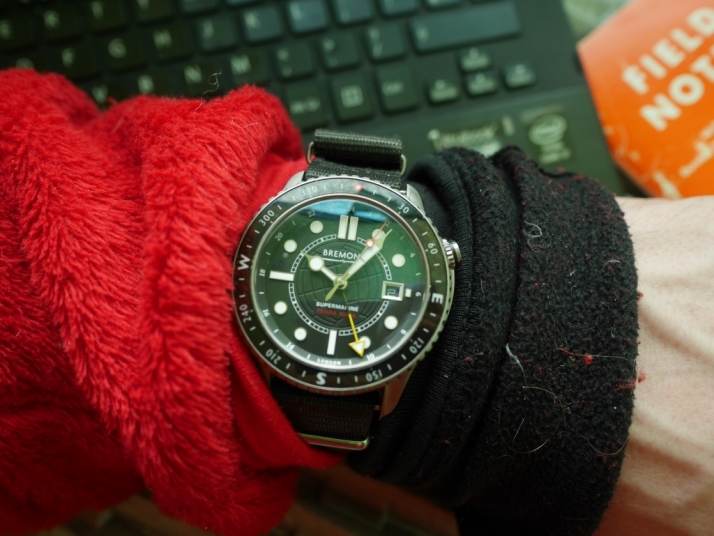 The good news, weather-wise, was that we've had clear blue sky directly overhead all day today. The bad news is that we've had either low cloud or peculiar banks of freezing fog at ground (or indeed ice) level, so we've barely seen a thing in terms of scenery again, and we certainly haven't been able to spot Mount Erebus, Mount Terror, White Island, Black Island or any of the landmarks I've read and dreamt about for so many years that will guide us back to our finish line at the shore of Ross Island near Scott Base (I'll write about exactly where we're finishing in a day or two).
It's getting properly cold during the middle of the day now, as the sun dips lower and lower, and we had an ambient temperature of -20 degrees C. as we stopped halfway through today's ten hours. The surface continues to make life very hard indeed, and Antarctica certainly isn't letting up as we approach the final few miles. We picked up another depot today, the second we dropped on the way out, so we're well stocked-up with food and fuel, and we have the backs of the sledges to lug around now too, just to add to the fun.
While we still feel physically very weak, especially with an extra few kilos on the sledges, the additional calories we're taking on now have made a huge difference to our mental states; we're both able to hold trains of thought for far longer, and the sessions during the day seem to pass more quickly as a result of being able to lose ourselves in intricate daydreams and detailed future plans rather than drooling over imaginary burgers every few minutes.
Finally, I've finally been given the all-clear to let you in on something I've been excited about for the past year or so: the custom-made Bremont watch I'm wearing, called the Supermarine Terra Nova (named, of course, after Scott's last expedition). I've been working with Bremont for several years now, and I'm a huge fan of the brand, the incredible timepieces they make, and of the two inimitable brothers who started it all, Nick and Giles English. They're an inspiring duo, and they've worked astonishingly hard to do what many thought impossible, in building a British watch company from scratch that can not only stand its ground against some long-established and deeply-respected competition, but lead the way too. A reliable watch is one of the most critical tools of my trade, and I've been lucky enough to work with Bremont in creating my dream expedition watch, and one that will go on sale a little later this year.
Here's some more detail on the watch that has tracked every second of my 101 days in Antarctica so far from Giles himself:
"This is a custom mechanical watch developed for Ben to be a very effective tool for his expedition, made with an aircraft-grade titanium to reduce weight increase strength and make it 2000m water resistant. The mechanical movement is built with a special vibration mount that has the ability to protect the watch against extreme shocks and that also functions as a thermal insulator. Quartz (battery-powered watches) are prone to being affected by very low temperatures so the Bremont Terra Nova uses a mechanical automatic movement tested to -40c before Ben's departure. This is Bremont's first non-chronograph GMT watch giving a second time zone. This, when combined with the use of the 360 degree bezel, can be very effective as a tool for solar navigation. Scott would be pleased that the watch was developed and built in the UK."