Distance to go: 0 Mi

Distance

Ben and Tarka will cover 1800 miles starting from Scott's Terra Nova Hut at the edge of Antarctica to the South Pole and back to the coast again. That's equivalent to 69 back-to-back marathons hauling up to 200kg each (the weight of roughly two adult men) of kit and supplies necessary to survive.

Distances here are shown in statute miles.
An Off Day (Day 47)
Day 47: S85° 24' 7.2", E159° 50' 32.64"
Duration: 9 Hr
Daily distance: 17.5 Mi
Distance to go: 1222.2 Mi
Temperature: -24 °C
Wind chill: -36 °C
Altitude: 8074 Ft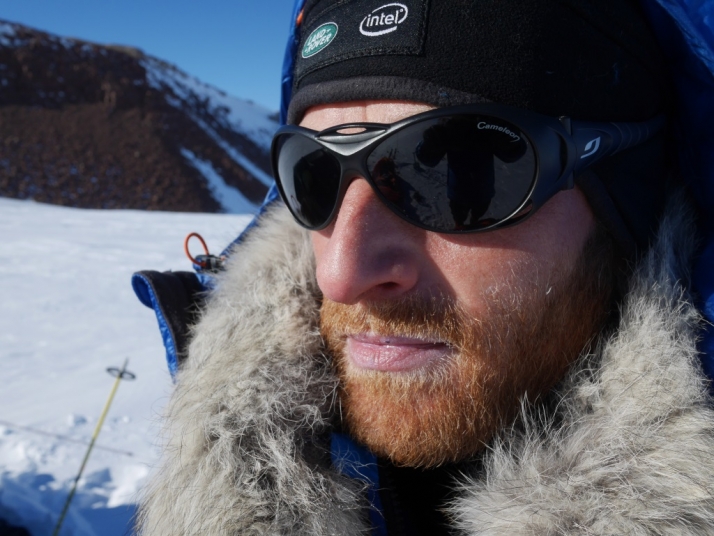 There was some big talk in the tent last night of getting a 38km day today, and once we'd buried the depot we set off over what seemed flat terrain at a breakneck pace, enjoying towing sleds that were lighter than they'd ever been on this expedition. Things started going wonky after the first hour: we were going uphill again, then we started turning south a kilometre or two sooner than we should have done, getting caught up in the far western edge of the Shackleton Ice Falls.
What looked like a clear-ish way through to the plateau ended up being a bit of a nightmare. Eventually we admitted defeat and partially retraced our steps, heading further west before finding a good route for our final ascent to the plateau. Physically I was near rock-bottom today. We're both tired from the last 46 days of slog, but for some reason I suffered like a particularly unfortunate dog, my legs feeling empty and my body struggling to get out of second gear. I felt woefully weak towards the end of the day (and it's been a very long day: we took the tent down at 7.30am and didn't clamber into it again until 8.45pm) and struggled to control the downward spiral of my mood and self-talk.
Lying here now (10pm, we're just about to eat dinner) things don't seem too bad, and I'm hoping for a miraculous recovery in the six or seven hours of sleep we're averaging. The good news is that we're now on a straight line bearing for the Pole, heading due south, and at nearly 2,500m above sea level tonight, almost all of the serious climbing is behind us. More soon... P.S. It's getting chilly again!