Distance to go: 0 Mi

Distance

Ben and Tarka will cover 1800 miles starting from Scott's Terra Nova Hut at the edge of Antarctica to the South Pole and back to the coast again. That's equivalent to 69 back-to-back marathons hauling up to 200kg each (the weight of roughly two adult men) of kit and supplies necessary to survive.

Distances here are shown in statute miles.
Happy New Year (Day 68)
Day 68: S88° 19' 52.44", E159° 01' 12.66"
Duration: 10 Hr 15 Min
Daily distance: 21.9 Mi
Distance to go: 783 Mi
Temperature: -24 °C
Wind chill: -35 °C
Altitude: 10243 Ft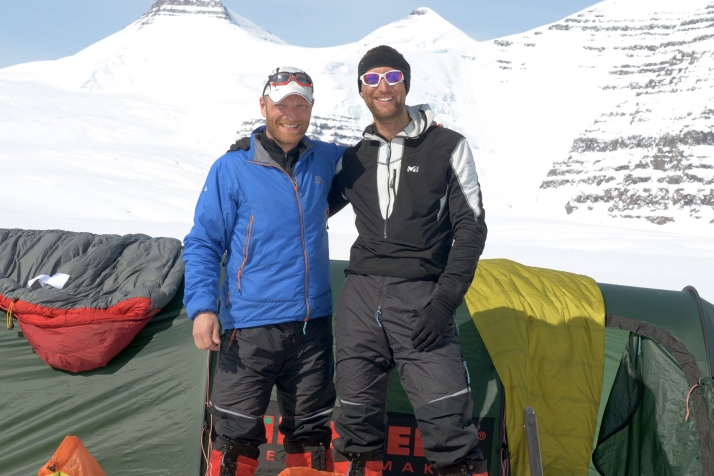 After a long day on the ice covering almost 22 miles (35.2km) and finishing up after 10pm Ben and Tarka headed straight to bed last night so no blog today.
They send their very best for 2014 and will be back online soon.
Happy New Year!
NB. Today's photo was taken in Greenland on a training expedition earlier this year.